EPICo² partner in school construction masterplan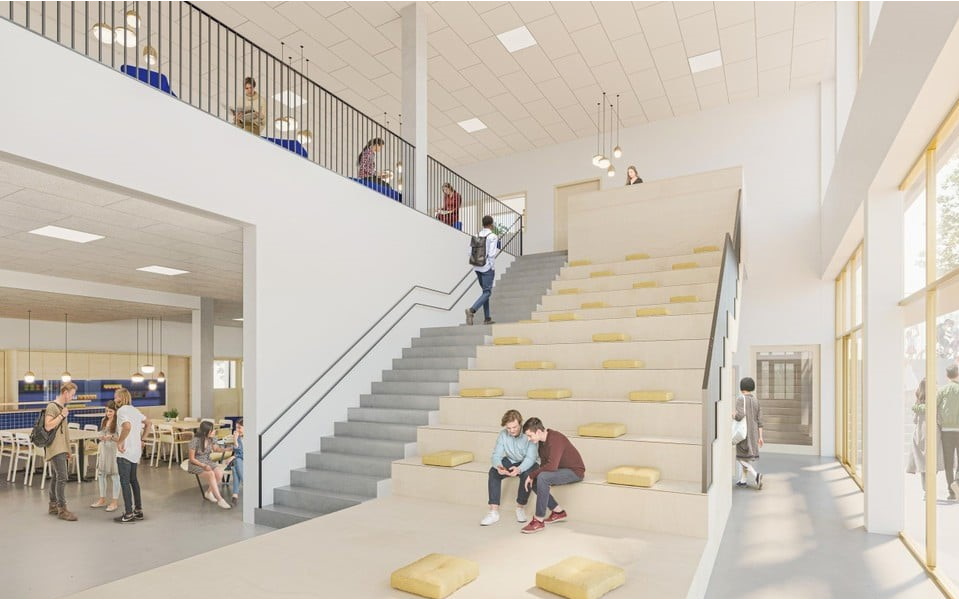 To address the need for additional school capacity in Flanders, 38 new schools will be built in the coming years: an investment of approximately 450 million euros. Aurora Schools, a consortium of investors EPICo² and Rebel with contractors Democo and Van Roey, will take on a significant portion of this initiative.
The Masterplan School Construction is implemented through a public-private partnership (PPP). The program was initiated by the Flemish government in September 2016. Former Flemish Minister of Education Hilde Crevits then called on organizing authorities for the construction of new schools in Flanders and the Brussels Region. Eventually, a construction program was established for 38 schools, grouped into 12 clusters, with an investment of around 450 million euros. Aurora Schools was selected as the sole consortium for all 12 clusters, covering the three education networks.
DBFM formula
The consortium begins with the first cluster of 7 schools. Aurora Schools is also the preferred bidder for the second cluster (8 schools) and a cluster in Ghent & Ninove (3 schools). The schools will be built according to the DBFM formula: Aurora Schools is responsible for the design (Design), construction (Build), financing (Finance), and the 30-year maintenance (Maintain) of the school buildings. The company provides the buildings to the school boards for 30 years in exchange for an availability fee. Technical and structural maintenance is handled by Demtec Services and Van Roey Services throughout this period. The massive construction project will provide employment for many people in the construction sector over several years. The new schools will be energy-efficient and comply with the strictest standards in the industry.
Advantageous formula
Luc Van Rooijen, fund manager at EPICo, says, "The modernization of education infrastructure is crucial, and choosing a public-private partnership according to the DBFM formula is an ideal way to address that challenge. With such a formula, the design already takes into account the construction and maintenance of the buildings, leading to a much more efficient process than developing them separately. We are pleased to, together with our partners, realize the necessary infrastructure in this way."